Modern world has led to some drastic changes that have intrigued the society with its attributes. As everything is connected through the internet these days, standard phone calls are gradually decreasing with the increase of VOIP apps. Among the well-known apps present, these days Viber and Tango based VOIP apps have been quiet popular among users. Let us look at differences between the two to help you choose the better one.
For smooth calls, the minimum network preferable would be a 3G network. The two apps can be used on the phone as well as a PC. The registration procedures for both are pure and authentic which make them both capable for usage. Though both apps can use similar VOIP features to deliver their conversation features, the two have their differences that make them vary from one another.
Viber App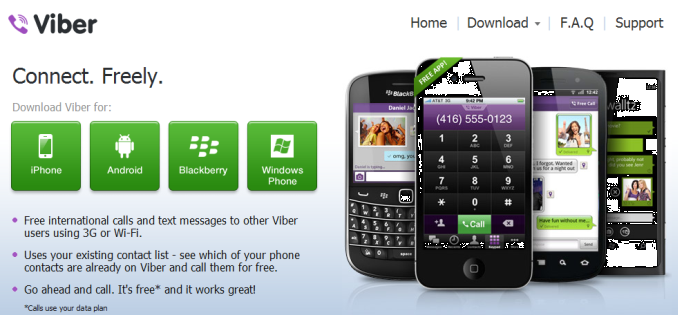 Viber users can use the app as a messaging app also where you can share your location, send images, etc. to other Viber users. But the service is not available in Tango. Whereas Tango can give you video call features through the VOIP. But Tango users get further benefits with the app. They can use the app to play games with other Tango users online. Viber doesn't support such intelligent features which make it lacking behind in terms of flexibility. But the call facility provided by fiber can work on 2G networks also which makes the app a capable one for free calls. Even the video calls used by Tango would require a reliable and fast connectivity to make the app work efficiently.
Tango App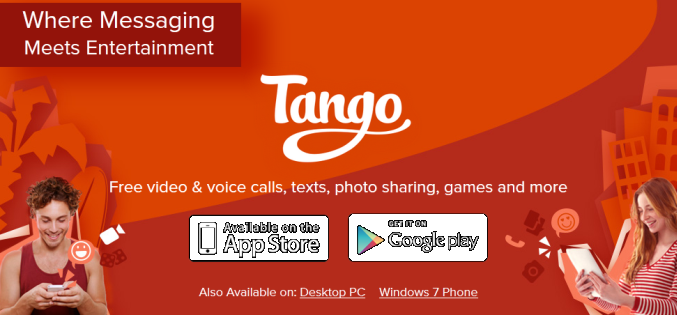 So thought both apps are capable of delivering their respective features individually, their accumulation in one app is still to be witnessed. Tango for your personal computers can be a real choice, but you surely need something that can give you numerous features efficiently. The apps are now available for both iOS and Android phones, but still the features that will make them a commendable choice among people is still to be updated. New features are being added frequently making these apps run more conveniently for users worldwide. But that time is yet to witness when an app that is capable can be made available on the app stores. You can choose whichever app you like depending upon your priorities for its convenient usage.