The Samsung Galaxy S5s is the latest phone launched under the Samsung S series. The best feature of the phone is the fingerprint sensor which is certified by PayPal. The phone is water and dust resistant. The water resistance of the phone lasts for around thirty minutes and up to one meter. The display of the phone is 5.1 inches and has multitouch as well. The phone has a corning Gorilla Glass which keeps the phone from breaking. The phone has a 2GB RAM and has an internal memory of 16 or 32 GB. It also has external memory slot which can be up to 128GB.
Samsung Galaxy S5 Features
With its 16 mega pixel rear camera, the quality of the pictures is one of the best in the S series of Samsung. It also has phase detection auto focus which enhances the quality of the pictures from the phone. The phone allows you to take a HD video and record the image simultaneity. The HDR, sensor, face and smile detection etc. are the features which make the quality of the pictures even better. The secondary/ front camera of the phone has 2 Mega Pixels and has dual video calling feature. The phone has the latest version of android OS, i.e. 4.4.2 Kit Kat. Another new feature which Samsung launched in this series was heart rate monitoring, which none of the other phones at this time offer. There are several sensors in the phones, which includes gesture, compass, proximity etc.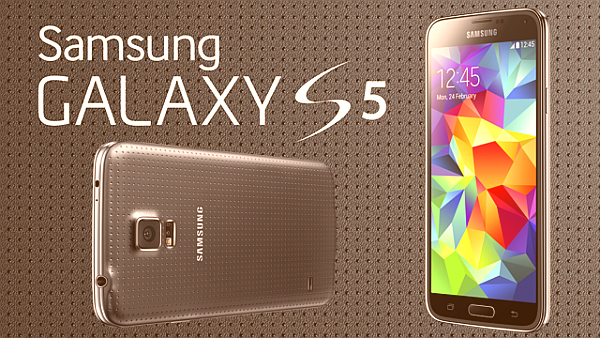 The phone is available on four different colors, like black, blue, golden and white. This phone also has a wireless charging feature as well which is also a new feature which the company has launched. The phone has smart scroll, pause and stay which makes it different from other phones in the market. The voice cancellation feature of the phones allows the user to talk clearly on phone. The phone gives a 21 hour talk time to the user with its 2000 mAh battery.
Samsung Galaxy S5 Market
The phone became very popular in the market and was appraised by the people for the new and improved design, display, camera and software. The sales of the phone also shot up within days of its launch which made it one of the fastest selling phone in the history of Samsung. However, a lot of people criticized the phones on the social network and the internet for the fingerprint and heart scanner, and also of the band-aid like look in its golden version.